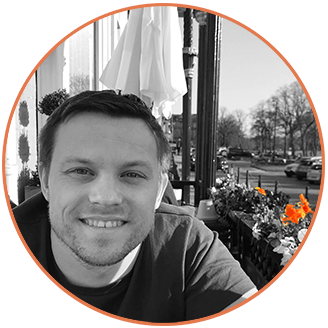 Neil McKensie
Neil is our Chief Design Officer and responsible for the visual element of all that we do.
One of Neil's major strengths is the fact that he 'gets' learning, he 'gets' great design and he 'get' us. But most importantly he understand our clients and is incredibly skilled at turning our vision into a reality. Working with Neil is the living embodiment of the famous quote from George S. Patton; "Never tell people how to do things. Tell them what to do and they will surprise you with their ingenuity."
When he's not working you're most likely to find Neil enjoying an active social life with his girlfriend, family and friends, watching Formula One or honing his photography skills.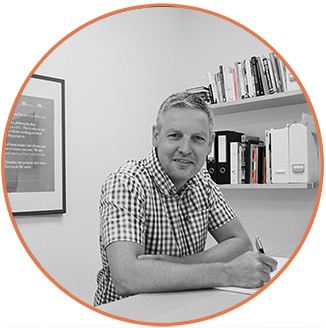 Ross Aitken
Ross is the Founder, Managing Director and creative driving force at the heart of The Product Room.
As a business, they share our belief that great training materials will never make up for a poorly designed programme or conference, but they can transform a programme from good to great. It's for this reason that we wouldn't trust our brand, or yours, with anyone else.
When he's not helping us take all that we do to the next level, Ross can be found spending fun time with his young family, helping coach at a local junior football club and playing the odd game of badminton.
Ross and Neil run the The Product Room based in Newcastle. They have been designing stand-out materials, models and graphics for us for many years and we're proud to have them as another of our long term partners. We consider The Product Room to be the Royal Marine Commandos of the design world!