If 2020 taught me anything, it's that we can adapt.
At the beginning of the year there was no way I could have predicted that 75% of my business would transfer to a blend of virtual and online offerings.
My clients and I have adapted and embraced the opportunity to switch much of their leadership development programmes online. And boy have we learned a lot.
During the past few months I have been bringing together all of the tools and tactics that my private coaching and mentoring clients have found most valuable during 2020: and I am now ready to make them all available in a new online programme.
My new PERSONAL LEADERSHIP MASTERY course comprises:
• 30+ videos
• Over 3 hours of video content
• 15+ toolkits, models and worksheets
• Plus, bonus videos and discounts on further programmes and support.
Check out my new Personal Leadership Mastery course here along with a few free preview lessons.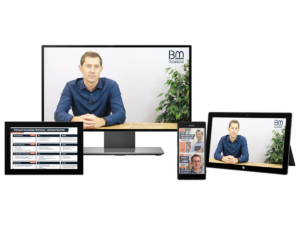 Ben